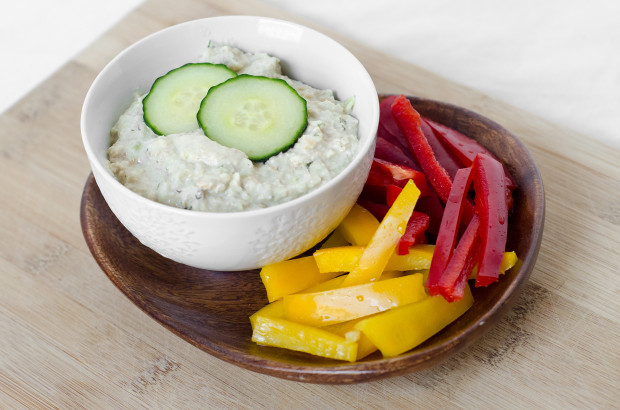 (vegan tzatziki with veggies)
As much as I love cookies, cakes, chocolate and chips – those snacks just don't leave me feeling very well. Healthy snacks, however, leave me feeling energized. I don't feel bogged down with processed sugar, unhealthy fats or too much salt. As I transition to a plant-based diet void of processed sugars and refined grains, I am finding that I am craving fruits and veggies more and more. Whenever I have a craving these days, it's for green juice or fresh mango slices with hemp seeds. Seriously. What's happening to me!? *haha* My taste buds are changing and I'm okay with that. I feel great and that's all that counts. In an effort to help me plan snacks throughout the week, I scoured the web to find some of the tastiest sounding healthy vegetarian snack ideas. Below you will find 65 great snack ideas that include a variety of roasted chickpeas, popcorn, healthy chips, fruit snacks, smoothies, veggies and dip options and some some sweet treats.
What are your favourite go-to snack foods?
Roasted Chickpeas
Pan-Fried Curried Chickpeas – Kitchen Treaty
Sea Salt + Vinegar Chickpeas – Oh She Glows
Spicy Chili Lime Roasted Chickpeas – Good Life Eats
Rosemary & Sea Salt Roasted Chickpeas – Kitchen Treaty
Roasted Thai Spice Chickpeas – Food & Wine Magazine
Lemon Roasted Chickpeas – Edible Perspective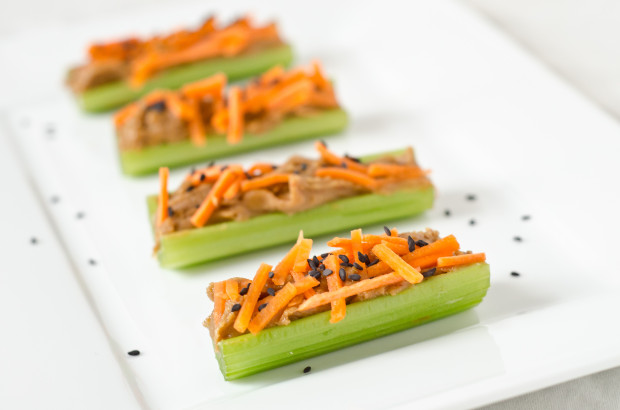 Eat Your Veggies
Thai Peanut Satay Celery Sticks
Buffalo-Style Celery Sticks – Martha Stewart
Veggies with Creamy Edamame and Pea Hummus – Just A Taste
Collard Wraps with Chickpea Walnut Meat – Dishing Up The Dirt
Veggies with Creamy Avocado Lemon Basil Dip – Garden Grazer
Cucumber Bites with Garlic Herb Filling – Annie's Eats
Veggies with Everything White Bean Hummus – How Sweet Eats
Asparagus and Avocado Spring Rolls – The Roasted Root
Veggies with Lemon Artichoke Hummus – Vanilla & Spice
Loaded Sweet Potato Rounds – A Couple Cooks
Cajun White Bean Dip with Veggies
Vegan (Cashew) Tzatziki with Veggies 
 Smoothies
Almond Joy Chia Smoothie – The Curvy Carrot
Toasted Coconut Smoothie – Kitchen Treaty
Strawberry Banana Chia Smoothie – Peaches n Cream
Banana Almond Smoothie – Cookie & Kate
Hide Your Kale Smoothie – Minimalist Baker
Skinny Matcha Shake – Katy's Kitchen
Pineapple Coconut Smoothie – Oh My Veggies
Summer Berry Smoothie – Love & Lemons
Mango Banana Green Smoothie – Skinny Taste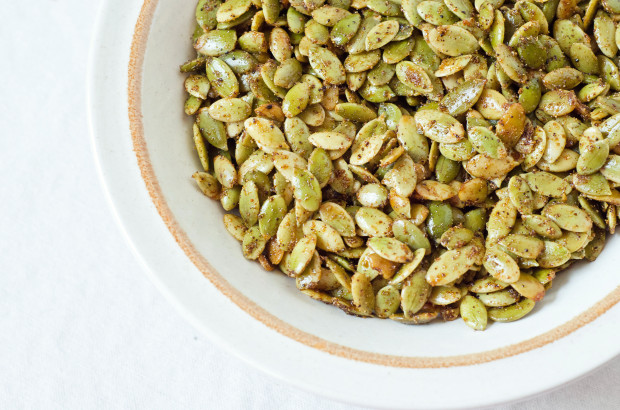 Nuts & Seeds
Roasted Trail Mix – Edible Perspective
Pumpkin Seeds & Dried Cherry Trail Mix – Food Network
Tropical Trail Mix – The Kitchn
Sugar & Spice Nuts – Smitten Kitchen
Curried Nuts with Raisins – Williams Sonoma
Rosemary and Smoked Sea Salt Roasted Almonds – Love & Olive Oil
Bars and Bites
Almond Joy Energy Bites – Gimme Some Oven
Pumpkin Spice Snack Bars – A Couple Cooks
Almond Butter Rice Crisp Treats – Oh She Glows
Bite Sized Brownies – Oh, Ladycakes
Trail Mix Energy Bites – Gimme Some Oven
Key Lime Coconut Energy Bites – Spoonful of Flavour
Homemade Chocolate Hazelnut Lara Bars – Naturally Ella
Peanut Butter Stuffed No-Bake Cookie Bites – Minimalist Baked
Dark Chocolate Cranberry Pistachio Clusters – A Couple Cooks
No Bake Carrot Cake Balls – Once Upon a Cutting Board
5 Ingredient Granola Bars – Minimalist Baker
Chocolate Banana Cookies – Graden Grazer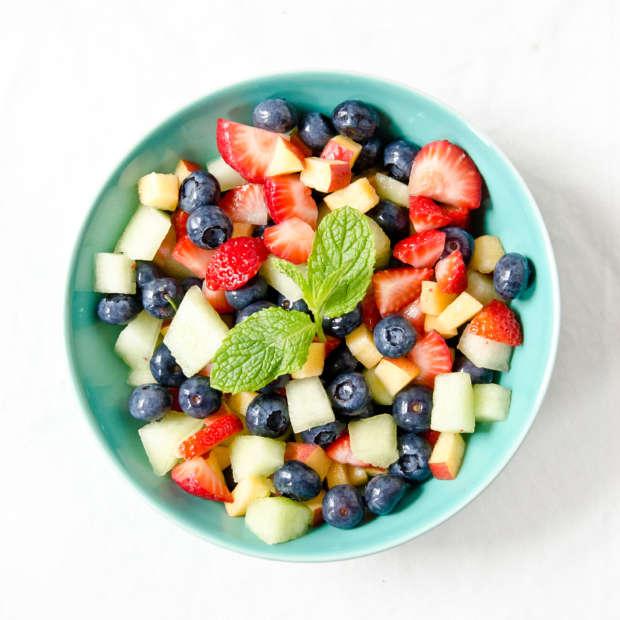 Fruit
Apple Nachos – Vanila & Spice
Cinnamon Apple Chips – A Couple Cooks
Mango Fruit Leather – Oh My Veggies
Tropical Kiwi Strawberry Summer Rolls – How Sweet Eats
Fresh Fruit Salad with Ginger Lime Dressing – Southern Food
Frozen Chocolate Bananas – Love & Lemons
Healthy Chips & Popcorn
Baked Parmesan Kale Chips – Skinny Taste
Cheezy Sundried Tomato Kale Chips – Oh She Glows
Chipotle Kale Chips – A Couple Cooks
Baked Butternut Squash Chips – A Couple Cooks
Chili Lime Popcorn – Martha Stewart
Sweet Curry Popcorn – Love & Lemons
Cool Ranch Popcorn (Vegan) – Natural Chow
Thai Spiced Popcorn – All Recipes
Sweet & Spicy Wasabi Popcorn – Kitchen Confidante
Parmesan Thyme Popcorn – Annie's Eats
Buffalo Popcorn – Average Betty
Toasted Coconut Popcorn – Shutterbean