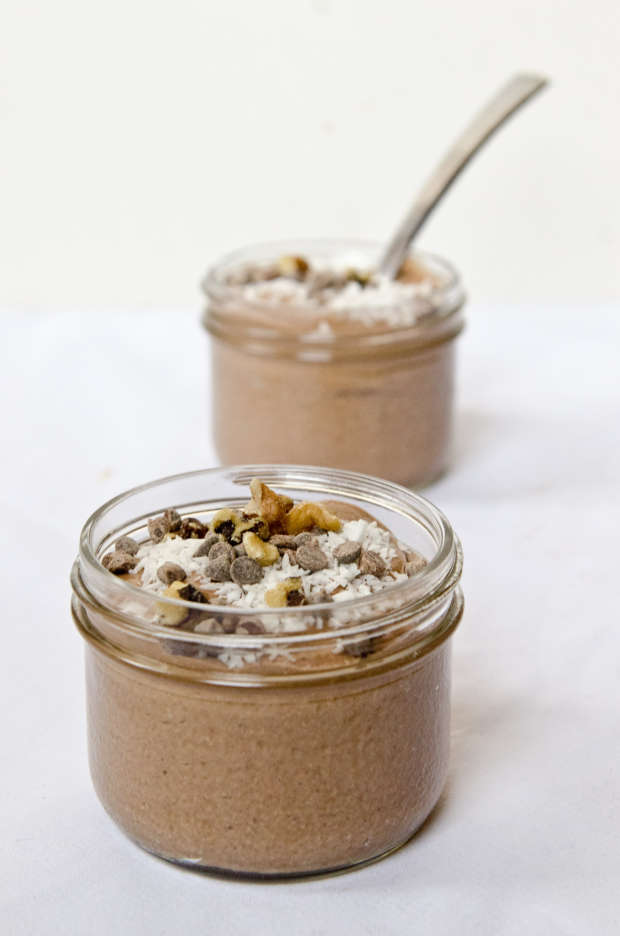 Happy Thursday friends! One more sleep until the weekend! And if you are Canadian – it's almost the long weekend! Originally, Jesse and I had planned to do a bunch of things outdoors, but it appears that it will be rainy all weekend. Ah well – time to cuddle up on the couch and have a Mighty Ducks marathon instead! *hehe*
This week has been a lot of fun. I've been attending a week-long French intensive program at the University of St.Boniface here in Winnipeg. The course has been incredibly helpful. Even though I consider myself bilingual, I find it difficult to find enough opportunity to practice French on a regular basis. This week, our teacher has focused on helping us develop new skills in regard to grammar and vocabulary, but she has also given us ample opportunity to practice speaking and listening in French. Yesterday, we attended a yoga class that was instructed in French. C'était magnifique! We also attended a nutrition course that was coincidentally taught by an old school friend of mine. Hello Michelle! :) Today we had a very interesting discussion about how sexual harassment is dealt with at school and in the work place. Tomorrow, we are all attending a lunch together and then we will be doing oral presentations to finish up the course. I'll miss my classmates and our teacher! Going to school this week reminds me of how much of a keener I was in school and how much I miss being a student!!! Just makes me more excited to begin my classes through the Culinary Nutrition Expert program in September!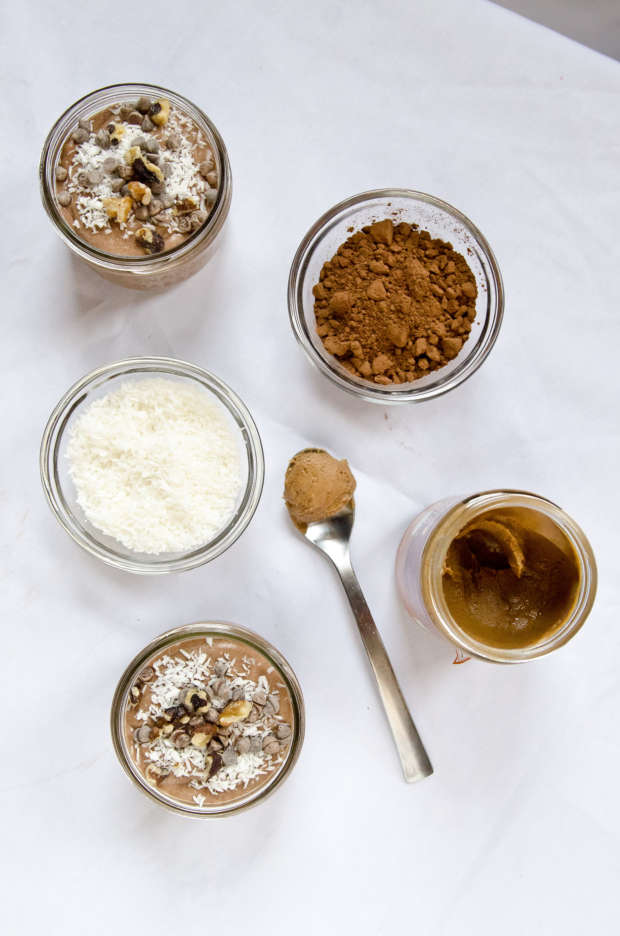 To fuel my brain for proper book-learning this week, I've been alternating between banana almond butter protein smoothies and these delicious chia seed puddings! They are loaded with protein and are low in sugar, but somehow they seem MUCH more like dessert than my regular breakfast. They are creamy and oh-so yummy with the combination of coconut, chocolate and almonds. They are also incredibly filling! I know a lot of people prefer not to blend their chia seed pudding, but I prefer mine blended. I'm a bit weird with textures! Feel free to blend or not blend – the decision is all yours! One this is for certain though – you won't be disappointed with this delicious yet healthy breakfast treat!
Almond Joy Chia Seed Pudding
Chia pudding - the perfect excuse to have pudding for breakfast! This pudding combines coconut, almond and chocolate together for one delicious way to start the day! Chia seeds give this pudding its creamy consistency and its nutritional punch. Top with almonds for extra nutritional benefit.
Ingredients
1 and 1/2 cups of unsweetened coconut milk (from carton)
2 tablespoons of cocoa powder
2 tablespoons of unsweetened almond butter
1 tablespoon of maple syrup
2 tablespoons of unsweetened shredded coconut
1/4 cup of chia seeds
diary-free chocolate chips of garnish
sliced almonds for garnish
Method
In a bowl with a lid, whisk together the coconut milk, almond butter, maple syrup and cocoa powder.
Mix in the shredded coconut and chia seeds. Cover and refrigerate overnight.
The following day, scoop the mixture into a blender. Add additional coconut milk if the mixture seems a bit too thick. Blend the mixture until it resembles pudding (about 2 minutes).
Pour pudding into 4 small ramekins. Garnish with unsweetened shredded coconut, dairy-free chocolate chips and sliced almonds. Refrigerate until ready to serve.
Source: The Fig Tree