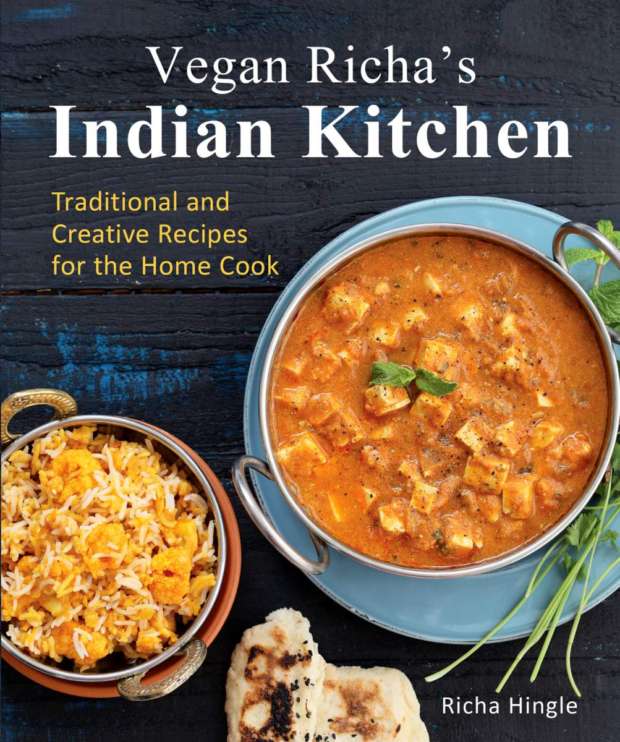 Indian food is my absolute favourite type of cuisine – it's so colourful, fragrant and flavourful. Plus, it's most commonly vegetarian and vegan friendly! When I first learned that Richa from the ever-popular and oh-so successful vegan blog – Vegan Richa – was releasing a cookbook focusing on Indian cuisine, I squealed with excitement. Although Richa does share a number of Indian recipes on her blog, I could not wait to get my hands on a book solely dedicated to her cultural cuisine. I trust and respect Richa's recipes and knew she'd put together a fantastic guide to vegan Indian cooking.
And wow – she did not disappoint! Richa's fabulous cook book is a comprehensive guide on vegan Indian cuisine. It provides all of the necessary basics, as well as extensive information about spices, herbs and common ingredients in Indian cuisine.  It includes an overview of the types of grains and flours required to make the most authentic Indian dishes and provides information about commonly used beans, lentils and peas. Necessary equipment such as a spice blender is also discussed. Richa really sets her readers up for culinary success! I also love how Richa includes the Indian translation for all of the ingredients and recipes throughout the books.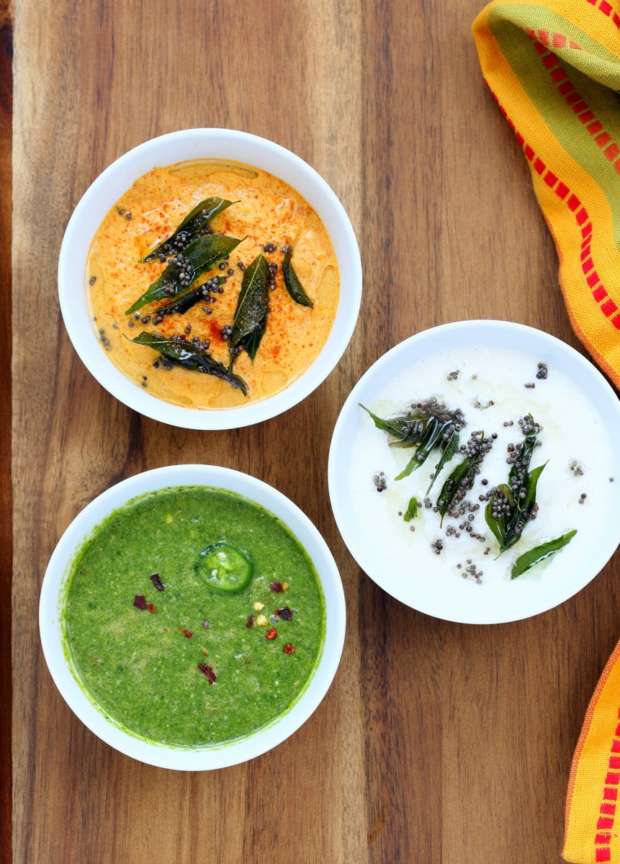 One of the features I loved most in Vegan Richa's Indian Kitchen is the three grocery lists provided – "Must Have", "Good to Have" and "Nice to Have". These lists allow the less experienced Indian cooks to start with the basics (and keeps things inexpensive). For the more experienced, experimental Indian cooks, there is the "Nice of Have" list. Following these lists will ensure everyone has the basics needed to make incredible vegan Indian dishes. Since fragrant spices and fresh herbs are the cornerstones of Indian cuisine, she focuses a lot of attention on them in her book and provides suggestions on which to buy to get started with Indian cooking.
The cookbook is divided up into ten chapters: My Vegan Kitchen, Breakfasts, Small Plates and Snacks, Sides and Dry Vegetable Curries, Dals, One Pot Meals and Casseroles, Main Dishes, Flatbreads, Desserts and Chutneys, Spices Blends and The Basics. Richa presents the classically vegetarian and vegan Indian dishes, but also includes vegan variations of the more meat-centric Indian dishes such as Butter Seitan Curry (which is derived from classic Butter Chicken). And let me tell you, all of these variations would win over any meat eater!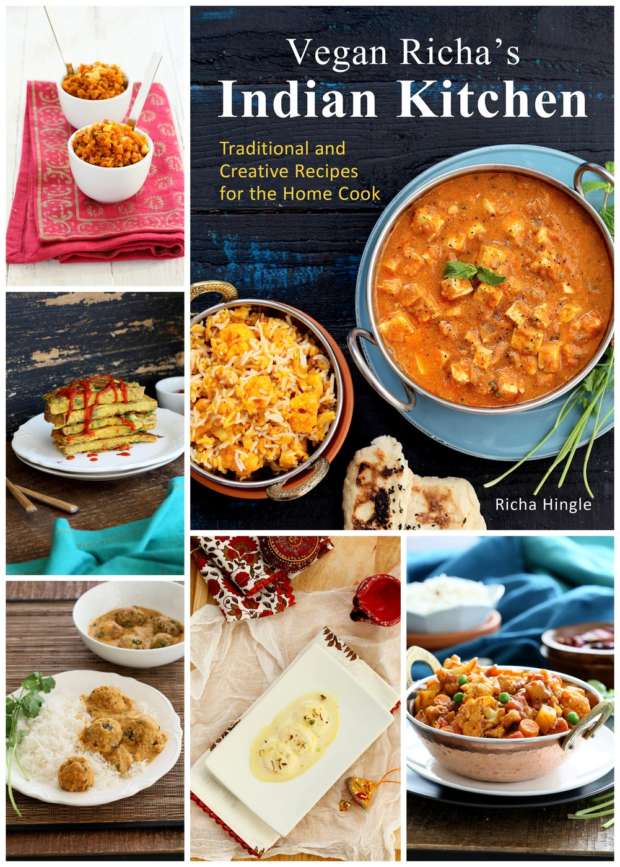 Richa takes the reader on a personal journey through her heart-felt introduction and the recipes in her book Vegan Richa's Indian Cooking. It is packed with amazing recipes and stunning, vibrant photography. The cookbook is the kind of cookbook that immediately inspires you to get into the kitchen. Even though some of the ingredient lists are long (lots of yummy spices), the recipes are easy enough that you feel that you can re-create them in your own kitchen. Most of the recipes are very healthy – high-protein and high-fibre and based around legumes and vegetables. Many of the recipes are also gluten-free. Richa even provides a number of vegan flatbread recipes in the book including a Gluten-Free Oat naan. Some of the recipes use tofu and/or tempeh, but Richa provides a chickpea tofu recipe for those avoiding soy-based products.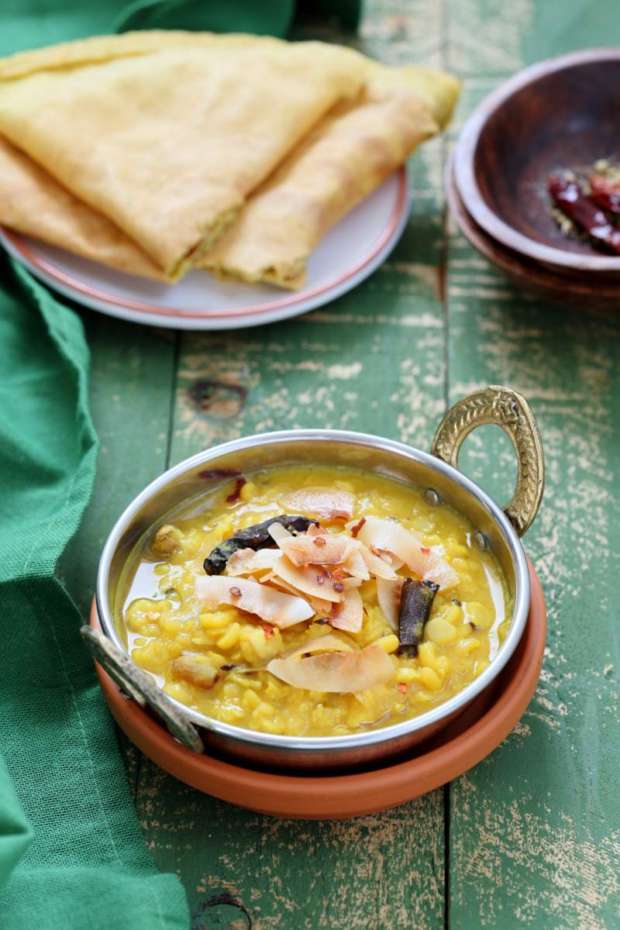 I have already tried a number of recipes from Vegan Richa's Indian Cooking cookbook, including the Fudgy Coconut Balls, Restaurant-Style Navratan Korma and Vegan Paneer. I am also looking forward to trying the following dishes from the book:
Tempeh Tikka Masala
Vegetable Jalfrezi (Vegetables in a Smoky Tomato Sauce)
Spicy South Indian Tofu Scramble
Gobi Manchurian (Sweet and Spicy Baked Cauliflower)
Makhani Vegetable Pot Pie
Royal Tofu and Cashews (Shahi "Paneer")
Potato Veggie Balls in Garlic Fenugreek sauce
Avocado Naan
Pistachio Cardamom Cookies
Tune into The Fig Tree blog next week for a recipe from Vegan Richa's Indian Cookbook along with a giveaway!
Source: all photos from Vegan Richa's Indian Kitchen (Published by Vegan Heritage Press, LLC)