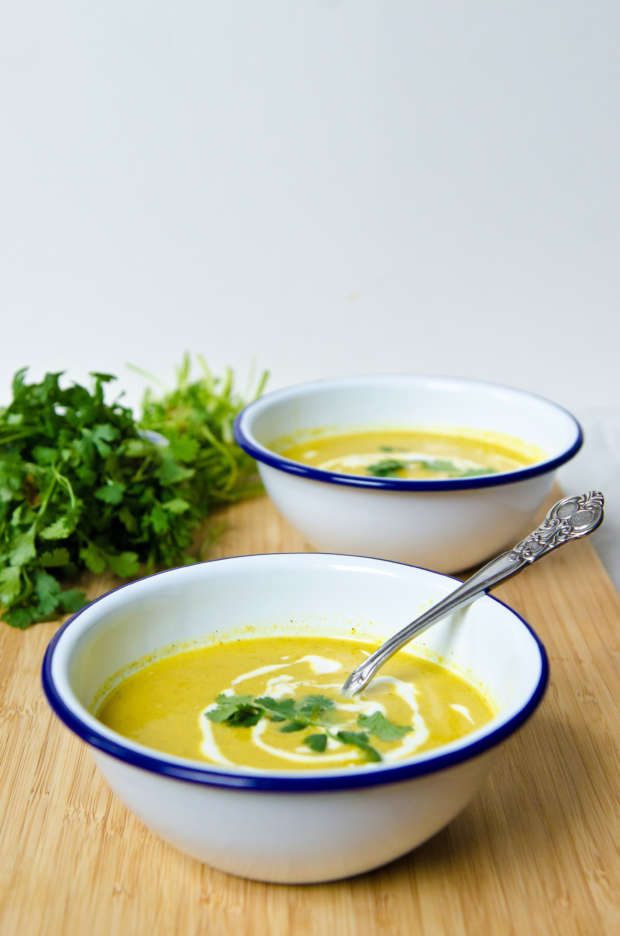 The countdown has begun! Three weeks today, Jesse and I will be jetting off for an adventure in Europe! We will be visiting Spain, Switzerland, Germany, Denmark, The Netherlands and Belgium. It's going to be an amazing whirlwind experience full of amazing food, beautiful sites and lots of new people. I cannot wait! But to be honest…I am really going to miss my kitchen! *haha* We have booked a few rooms through AirB&B where we will be staying with locals and have access to their kitchens. I am really hoping some of them will let me cook them dinner! Or perhaps, they could even teach me how to make some of local fare!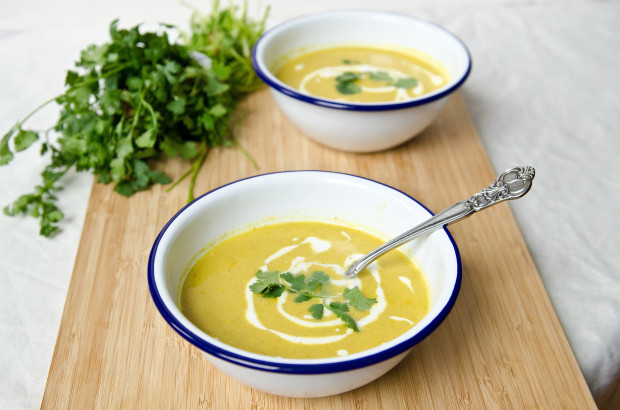 I have been busy looking up vegetarian and vegan restaurants to try in Europe during our summer abroad. Lots of great places to try! I cannot wait!!! I am really looking forward to trying authentic food from each location we visit. I am hoping to post a lot while we're away to document our adventures and report on the food situation in each place. Any suggestions on what to see, eat and/or do while in Spain, Switzerland, Germany, Denmark, The Netherlands and/or Belgium?
And now…onto the recipe! I've had this idea to make a corn chowder using coconut milk for some time. Finally, I found some time to throw it together and it was amazing!!! It's creamy with bright, fresh flavours. I opted to use frozen fresh corn, as corn is not yet in season here. But I know it will be even better once fresh corn is popping up at the farmer's markets. This recipe comes together in 30 minutes and can be served hot or cold. Serve chilled for a delicious, cool dinner on a hot evening this summer. If you like corn chowder, check out my recipe for Mexican Corn Chowder with Quinoa. It's another family fav :)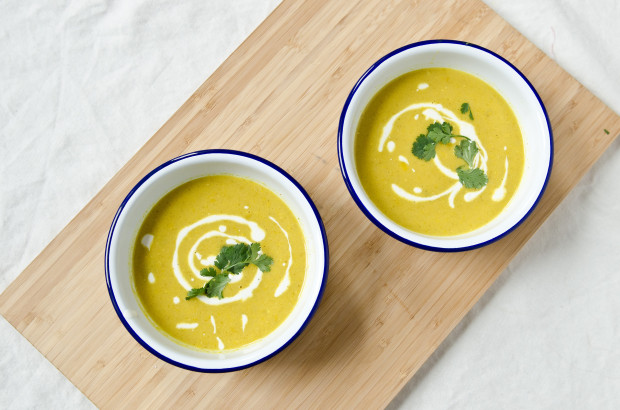 In other more important news, I want to congratulate my best friends Patrick and Stephanie on the arrival of their beautiful baby girl Ruby! I am so happy for you guys. She is just beautiful and so very sweet. So shiny and new! I am so glad that everyone is happy, healthy and settling into being a new family of three. Ruby, I cannot wait to spoil you rotten! :) xoxo
Curried Coconut Corn Chowder
Ingredients
1 yellow onion, diced
3 cloves of garlic, minced
1 tablespoon of grated ginger (or 1 teaspoon of ground ginger)
1 tablespoon of canola oil or olive oil
1 teaspoon of sugar
1 tablespoon of Madras curry powder or your favourite curry powder
4 cups of low sodium vegetable stock
3 and 1/2 cups of fresh corn (frozen is fine)
1-14 ounce can of coconut milk (lite is fine)
salt and pepper to taste
fresh chopped cilantro or parsley for garnish
Method
In a large pot, heat oil over medium-high heat. Add onions and sauté until soft and translucent (about 5 minutes). Add minced garlic, grated ginger and sugar. Sauté another 5 minutes or until the onions start to brown slightly.
Sprinkle onions with Madras curry powder. If using ginger powder, add along side the curry powder. Stir until fragrant (about 1 minute). Add low-sodium vegetable broth followed by the fresh corn. Bring soup to a boil then reduce heat to a simmer.
Simmer soup for 5 minutes then remove soup from heat and purée with an immersion blender. You can also use a regular blender or food processor. Just make sure to cover the lid with a towel to prevent injury. Blend until smooth.
Return soup to pot and stir in the coconut milk. Season with salt and pepper. Cook another 10 minutes over low-medium heat to allow the flavours to develop. Garnish with cilantro or parsley.
 Source: adapted from Bon Apétit online