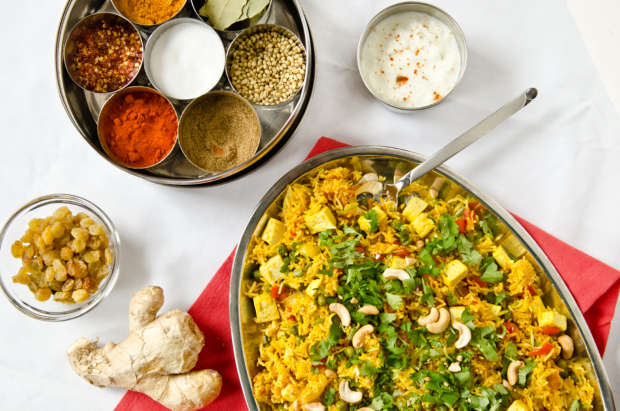 A few months back, I was lucky enough to meet a fellow Winnipegger and food blogger – Nita Sharda from Carrots & Cake. Not only is Nita a fabulous cook, she's also a Registered Dietitian! Plus, she's incredibly kind, very knowledgeable, oh-so talented and very inspiring! I've loved getting to know her and feel like I've known her a lifetime. Upon first meeting, we sat for hours over cups of tea at a local coffee shop and dreamed up all sorts of ideas for both of our blogs. Nita has been kind enough to offer her nutrition know-how to the readers of The Fig Tree and will be gracing the pages of this humble blog over the next few months with nutrition-centred topics on the vegan lifestyle.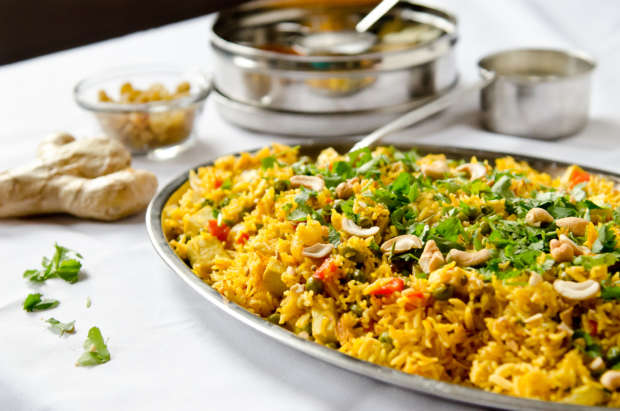 As a way to introduce you to Nita, I thought I would share one of her fabulous recipes! A few weeks ago, Nita and I got together at my condo to do some cooking. PS. Cooking with a fellow food blogger and foodie is a lot of fun!!! Only the food-obsessed can truly understand your passion for creating amazing, delicious meals out of fresh, natural ingredients. Nita is strongly influenced by her culture and by her desire to help others eat wholesome, nutritious foods. She is very passionate in promoting healthful living. In fact, her consulting business is focused on balanced nutrition.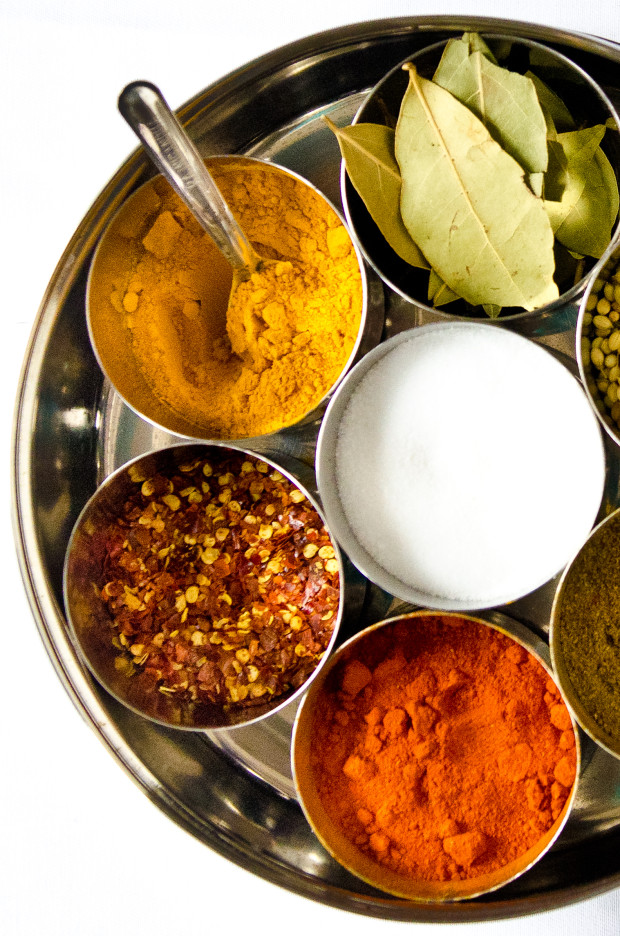 While cooking together, Nita taught me how to make a flavourful rice dish called briyani. Briyani is a toasted rice dish seasoned with cumin, garam masala, ginger, garlic, and turmeric. Onions are browned prior to adding all of the spices and rice to enhance the flavour. As a special touch, Nita adds a few tablespoons of tomato paste to add a slight acidity. It's a perfect addition. Tofu, diced red pepper and peas round out this dish. Topped with cashews, golden raisins and fresh chopped cilantro, this dish makes the perfect show-stopping main dish or a delectable side dish to serve along side your favourite curries.
Please help me welcome Nita from Carrots and Cake to The Fig Tree. Her first guest post will be on the blog on Friday! Please make sure to check it out. You can also find Nita on Facebook, Instagram, and Pinterest.
Indian Spiced Briyani with Tofu
A perfectly spiced rice dish with tofu garnished with golden raisins, cashews and cilantro. Excellent as a side-dish along-side your favourite curry or as a show-stopping main dish.
Ingredients
1 cup of basmati rice, uncooked & rinsed
1 tablespoon of canola or olive oil
1/2 teaspoon of whole cumin seed
1 onion, finely chopped
1 red pepper, chopped
1 cup of frozen peas
1 to 2 tablespoon of minced gingerroot
1 cup of chopped extra firm or pressed tofu (cut into 1/2 inch pieces)
1 and 1/2 cups of reduced sodium vegetable broth
2 teaspoons of garam masala
1 teaspoon of ground cumin
1/2 teaspoon of ground turmeric
1/2 teaspoon of black pepper
1/2 teaspoon of cayenne pepper or dried chilies (optional)
2 bay leaves
2 tablespoons of tomato paste
1/4 cup of golden raisins (garnish)
Raw, unsalted cashews (garnish)
Cilantro, chopped (garnish)
Plain vegan yogurt (garnish)
Method
Place the rinsed rice in a medium bowl. Add enough cold water to cover the rice. Let stand for 10 minutes.
Meanwhile, heat the oil in a large non-stick skillet on medium-high heat. Add the cumin seeds; cook and stir for 30 seconds to gently toast the seeds.
Stir in the onion and ginger, cooking for about two minutes and stirring constantly. Add in the red pepper and peas. Stir and cook for 5 minutes.
Add in the remaining spices (garam masala, cumin, turmeric, black pepper and cayenne pepper) followed by the cubed tofu. Stir.
Drain the rice and add it to the vegetable mixture. Pour in the vegetable broth and drop in 2 bay leaves into the pot. Add in the tomato paste and stir. Bring to a gentle boil and cover. Simmer on low heat for 20 to 30 minutes (or until the rice is tender and the liquid is absorbed). Remove from heat and let stand for 5 minutes.
Garnish with golden raisins, 1/2 cup of raw, unsalted cashews and cilantro. Serve with vegan yogurt.
Source: Nita Sharda from Carrots and Cake