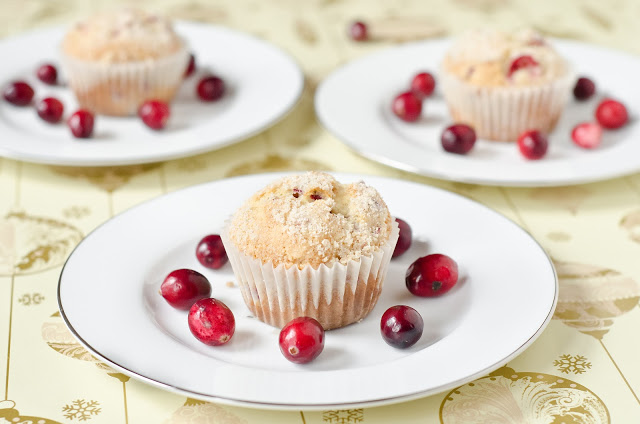 Even though I now own my own home, I love to spend Christmas eve with my parents at their house and then sleep over. Mom and dad always give my sister and I Christmas Eve PJs. One of my favourite traditions! I love getting my new PJs and hopping into bed after a wonderful Christmas eve meal with my parents, grandparents, sister, brother-in-law and boyfriend. Then in the morning, my mom, dad, sister and I all wake up and sit around the Christmas tree and open presents one-by-one. We watch Christmas movies or listen to Christmas music. Mom makes coffee and tea. I inevitably devour a whole box of Ferrero Rocher chocolates. My sister and I open our stockings and eat the cute little Christmas oranges that Santa always puts in the toe. Our stockings are so cute. My mom knitted them when we were little and embroidered our names on them. Every year I look forward to opening my Christmas stocking. It's the thing we do every Christmas that most reminds me of being a kid.
After we open our gifts, mom always puts together the yummiest of Christmas breakfast treats. Last year she made incredible german apple pancakes. The year before that she made mini savoury quiches for breakfast. I believe she also made potato pancakes that year. Yum!
 This year I thought I would bring a special treat for everyone to contribute to our family Christmas breakfast. These little cranberry eggnog muffins are the perfect treat to serve at a Christmas breakfast or brunch. I've been saving this recipe for quite some time and finally was able to whip up a batch today. The muffins are absolutely delicious. Wow! I had trouble not devouring an entire dozen after they came out of the oven. The eggnog flavour is just strong enough without overpowering the muffin. The cranberries are tart but sweet. The muffin crumb is nice and delicate. And the streusel topping creates a nice crunchy top to the muffin. This recipe is a real winner. These muffins will make your Christmas all the merrier and all the more bright. :)
Do you have any family traditions for Christmas morning?
Muffin Ingredients
2 and 1/4 cups of all-purpose flour

1 tablespoon of baking powder

1/4 teaspoon of salt

1 cup of white granulated sugar

2 tablespoons of white granulated sugar (to sweeten the cranberries)

2 large eggs

3/4 cup of eggnog (low-fat works well)

5 and 1/3 tablespoons of unsalted butter, melted

1 teaspoon of pure vanilla extract

1 and 1/2 cups of coarsely chopped fresh cranberries
Streusel Ingredients
1/2 cup of white granulated sugar

1/2 cup of all-purpose flour

1/2 teaspoon of ground cinnamon

4 tablespoons of unsalted butter; slightly softened

1/2 cup chopped pecans (optional)
Method
1. Preheat oven to 400'F. Line muffin tin with liners.
2. In a medium mixing bowl, combine the flour, baking powder and salt. Whisk to combine.
3. In a large mixing bowl, combine 1 cup of sugar, eggs, eggnog, melted (cooled) butter and vanilla extract. Stir well until combined. Mix in the dry ingredients just until incorporated. 
4. Toss the chopped cranberries with the 2 tablespoons of sugar. Fold cranberries until the batter. Divide batter evenly between prepared muffin liners, filling them about 2/3 of the way full.
5. To make the streusel topping: combine the sugar, flour, cinnamon and butter. Cut the butter into the dry ingredients with two knives or a pastry cutter until a coarse, crumbly mixture forms. Stir in pecans if using. Sprinkle the mixture evenly over the top of the muffin batter.
6. Bake muffins for 18 to 22 minutes, or until a toothpick inserted in the centre comes out clean or yields a dry crumb. Let muffins cool in the pan for 5 minutes then transfer to a wire rack to allow to cool completely.