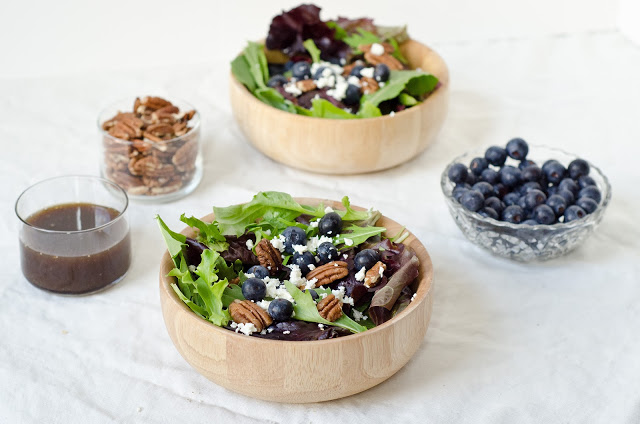 I'm just sitting on the couch, waiting for Mad Men to start, and thinking back over the lovely weekend I just had. (ps. I LOVE Mad Men – anyone else???)
Friday, Jesse and I were supposed to attend a concert, but the artist (Buck 65) fell ill and was unable to make it to the city for his show. We were bummed, but thankful he's been able to reschedule his show for July! Yay! :) We decided not to cancel our date night, however, and we ended up going for a really nice long walk and stopped to have nachos with TONS of delicious guacamole out on a patio late Friday evening. So nice! I am so happy patio season is back! :)
Saturday, we did a bunch of errands including a stop at
Tall Grass Prairie
to buy some homemade bread and fresh, whole wheat cinnamon buns. We sat outside enjoying the gorgeous weather + devoured our cinnamon buns. So yummy! Saturday was also my little sister's birthday. We met my family at The Keg for dinner. It was quite comical – two vegetarians at The Keg for dinner. *hah* We ended up sharing a delicious strawberry spinach salad with goat cheese + bruschetta. Yum! After dinner, we went back to my parents' place for cake. My sister requested her favourite Duncan Hines Sprinkle Cake. *hah* Some things never change!
Today, on Mother's Day, we attended a pizza party at my grandparents' house. It was a really good time – my entire family had a giggle fit after dinner. I laughed so hard I could not stop snorting! *hah* It's great to have a giggle fit sometimes. My mom made a delicious cake for Mother's Day – a fantastic, rich chocolate cake with the best icing I've ever had. I'll have to get the recipe from her and share it on The Fig Tree soon. It was seriously the best chocolate cake I've ever had – and that says a lot. I've had a ton of chocolate cake in my lifetime! *hehe*
My contribution to tonight's Mother's Day dinner was this blueberry feta salad with toasted pecans. It's one of my very favourite salads. The blueberries and feta work so well together. Such a great, fresh salad for spring.
Hope you all had a great weekend as well. Looking forward to a busy week and a long weekend next weekend! Lots of cooking and baking coming up this week. I'll be participating in the Manitoba Food Bloggers Bake Sale, hosting a dinner party for some dear friends and attending a very special potluck.
Wishing you all a fantastic, sunshiny week!
Blueberry Feta Salad with Toasted Pecans
Ingredients
1 bag of spring mix (includes: frisée, romaine, spinach, radicchio and arugula)
1 cup of fresh blueberries; rinsed
1/2 cup of feta cheese; crumbled
1 cup of pecans; toasted & coarsely chopped
1 small shallot; finely diced
1 teaspoon of dijon mustard
2 teaspoons of balsamic vinegar
1/4 cup of extra virgin olive oil
2 teaspoons of pure maple syrup (or 2 teaspoons of honey)
salt and pepper to taste
Method
In a small saucepan on low-medium heat, toast the pecans for about 5 minutes. Note: keep a close eye on the pecans as they toast, as they can burn easily. You want them to be warmed through and fragrant.
Whisk together all dressing ingredients + set aside. Allow the dressing to sit for at least 15 minutes, so the flavours have time to develop.
In a large salad bowl, combine the spring mix, blueberries, toasted pecans, and feta cheese.
When ready to serve the salad, drizzle the dressing over top and toss well.
 Source: mom <3