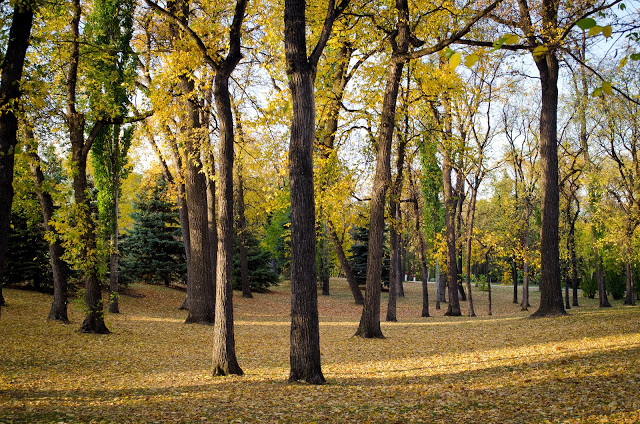 Last month, I started a new feature called "Currently…". It's a feature inspired by a similar feature on blog I enjoy called Sometimes Sweet. Normally, I like to focus on writing about food on The Fig Tree, but sometimes non-related posts are fun! It allows me to open up and share a bit of myself. And it allows me to connect more with you guys – my wonderful readers! It's a good way to start up conversation and share similar interests. 
Please be sure to check out August's "Currently" post if you missed it last month. And please consider doing your own "Currently…" post. Please post the link in The Fig Tree blog's comment section. I'd love to hear what you have to say! :)

Currently, I'm…

Dreaming About: again…travelling. I love having a trip to look forward to. Jesse and I keep throwing around ideas on where to go. We keep talking about going to NYC again like we did last October. Or checking out somewhere new. Iceland is still an option. But I also would love to go to Spain and Portugal. And Japan! Too many options! Sometimes it's tough to decide between returning to a place you love or trying something new.

Reading: I am just about to start reading My Year with Eleanor: A Memoir by Noelle Hancock. It sounds like a nice, light read about a blogger who spends a year following the famous suggestion by Eleanor Roosevelt – "Do one thing every day that scares you." Apparently the book is quite humourous and inspiring. And then I'm excited to check out The World We Found by Thrity Umrigar. I have a feeling I will love the book, as it seems to be along the same vein as some of my favourite books – A Thousand Splendid Suns, The Kite Runner, Brick Lane and Secret Daughter. And, if I have time this month, I've love to read Sacre Bleu by Christopher Moore. I find his writing to be quite hilarious and a bit reminiscent of one of my all-time favourite authors Kurt Vonnegut. Do you have any good book suggestions? 

Also, do you use Good Reads? If so, please find me! I love to share books with others and see what people are readying.

Craving: Pumpkin Snickerdoodles and Apple Pie Smoothies

Loving: Autumn Squash. I'm not sure if you could tell. *hehe* I've been cooking a ton with butternut squash, pumpkin and sweet potatoes. I just bought some acorn squash, so I'll be making something with that soon too. I'm also loving being in cozy, warm hoodies and drinking Banana Bread Tea from David's Tea. Mmm!

Watching: a ton of Criminal Minds re-runs. And, in the process, giving myself frequent nightmares! *HAH* 

Anticipating: Canadian Thanksgiving which is coming up on Monday, October 8th. Jesse and I will be hosting a small dinner for my parents, sister and brother-in-law a week before Thanksgiving. I love to host a vegetarian Thanksgiving dinner and a vegetarian Christmas dinner each year, so I can test out all sorts of new recipes. I have so many recipes planned! I am so excited to get in the kitchen and start cooking and baking.

I am also anticipating starting my intermediate Japanese classes tomorrow. I have not studied Japanese in 5 years – since I last took some courses at university. I recently realized I have lost a lot of what I learned and would like to be fluent again. I'm a tad nervous – I hope it all comes back to me quickly! 

Oh! Also, I'm anticipating the new fall TV season! Is that sad? *hehe* I'm excited for a few of my favourite shows to start back up. Which TV shows are you excited for this upcoming season? I'm pumped for Vampire Diaries! *hah* Oh, I love my guilty pleasure! Too bad Man Men was not starting up again soon too!

Listening To: Ben Howard – Every Kingdom. This album is awesome. If you like singer-song writer/folk music…you'll love this album! The songs are wonderfully written. Ben's voice is calming and unique. And the beautiful way he plays acoustic guitar gives me goosebumps! I am also really looking forward to Frightened Rabbit's new EP – State Hospital. It comes out next week!

Planning On: finally watching The Best Exotic Marigold Hotel. It looks really quite funny! Have any of you seen it? Would you recommend it? I'm also planning on watching the new TV show – The Newsroom. I've heard incredible things about the writing.

Also, I am planning on making this amazing looking Autumn Fruit Ginger Crumble from Once Upon a Cutting Board. 

Working On: getting over this month-long flu bug! I'm trying to eat better and go to bed at a decent hour. I'm a night-owl, so it's very tough for me to go to bed before midnight. However, I have to be up by 7AM every morning. A full 8 hours would be ideal. I definitely need to spend some time looking after myself and get healthy.

Wishing: … that my beloved football team would start winning some games!!!! 

Reflecting On: how lucky I am to have such a wonderful family. I love my parents, sister, bro-in-law, grandparents and Jesse to bits. They are so loving and supportive. And they always know how to make me laugh. I don't know what I would do without them. I also feel pretty lucky to have awesome in-laws too!

Enjoying: the abundance of yummy produce from our local farmer's market. I wish I could always get fresh, local produce so easily! I am also really enjoying the vegan cookbook called Chloe's Kitchen by Chloe Coscarelli. One of my very favourite cookbooks of all time!

Pondering: splurging a little and buying some new clothes for fall. I've not bought new clothes in over a year and I think it's due time I buy some nice new sweaters, a dress or two, and maybe some new boots. I'm also pondering dying my hair red….but will likely go back to dark brown. *hehe*

I'm also pondering what to dress up as for Halloween. Any suggestions?