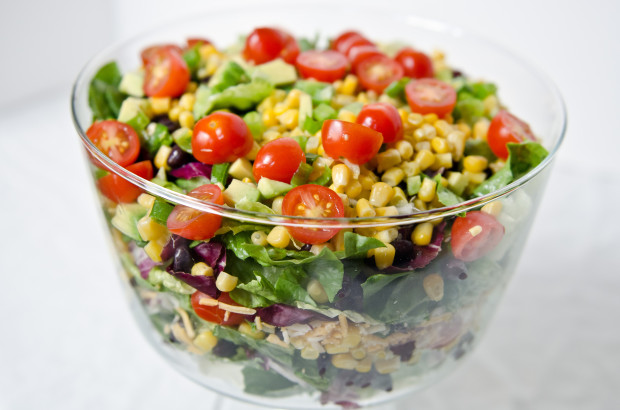 Hello! Wow – a post!? I know, I know – it's been ages since I last posted a recipe!  *hehe* I apologize and thank you so much for your patience :) In July, I photographed 5 weddings and then attended my favourite annual festival – The Fringe Festival – where I attended a ton of fantastic plays. Photographing all of the weddings was a wonderful experience. I had a fantastic time getting to know the couples and photographing their specials days. But weddings are also a lot of work and editing photos can be very time consuming. And, in all honesty, the busy schedule in July really made me feel a bit lack-luster about cooking and keeping up with the blog. Sometimes it can be tough to feel inspired and motivated. Do you find that sometimes too? It's funny, as I tried to do a bit of cooking throughout my busy schedule, but so many of the recipes I made were an absolute flop! I was starting to feel like I could only do one thing well and it had to be wedding photography in July! *haha*
Saturday, we had some friends and family over for a small BBQ. I decided to make a nice simple, yet delicious salad to share with everyone. This layered mexican salad is actually a recipe from my wonderful mom. She makes it from time-to-time and the whole family adores it. We fight over the leftovers! I find that using romaine lettuce allows for the salad to last up to a day without the romaine wilting. So it makes for a nice leftover lunch. Layering the salad in a large glass bowl allows for a very pretty presentation. And all of the ingredients combine make for an incredibly delicious, filling salad. Yum! This salad is perfect for picnics, BBQs and potlucks – especially since you can make it all ahead of time.
Hope you are all having a wonderful summer! I'll be sure to post again before the week is over. I'm finally back in the kitchen…and not burning everything! *hehe*
Simple Mexican Layered Salad
Ingredients
2 avocados, peeled and diced
1 cup of fresh corn kernels
juice of one lime
salt and pepper to taste
1-15 ounce can of black beans, rinsed and drained
8 cups of chopped romaine lettuce, well rinsed and dried
half pint of grape tomatoes, halved
1/4 cup of pepitas (pumpkin seeds)
1 cup of low-fat shredded cheddar cheese (or Daiya cheddar cheese shreds)
your favourite oil + vinegar dressing (I use Newman's Own Oil + Vinegar)
Method
In a small bowl, combine the diced avocado, fresh corn and lime juice. Season with salt and pepper. Set aside.
Approximately three hours before serving, layer the salad in a large glass serving bowl. Begin with half of the romaine lettuce, followed by half of the black beans, half of the shredded cheddar cheese, half of the corn/avocado mixture, half of the tomato, and a sprinkle of the pepitas. Repeat with a second layer of the ingredients. Refrigerate until ready to serve.
Drizzle the salad with approximately 1/4 cup of your favourite oil and vinegar dressing about 15 minutes before serving.
Notes