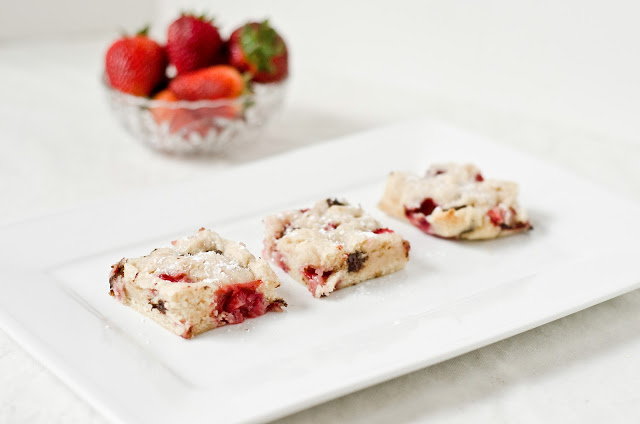 Today, I am excited and honoured to be featured as a guest poster on my friend Cara's wonderful blog – Fork and Beans. Cara asked me over a month ago to contribute a guest post to her blog and it's taken me almost that entire month to choose a recipe to present. After much thought (and some trial and error in the kitchen), I decided to do present these delicious, moist vegan chocolate strawberry blondies. Fresh local strawberries were on sale this week for 3 pounds for $5.00! I could not pass up the opportunity to make something delicious with them. The taste of fresh, local strawberries really cannot be beat! Especially when you pair them up with a little chocolate. Mmm!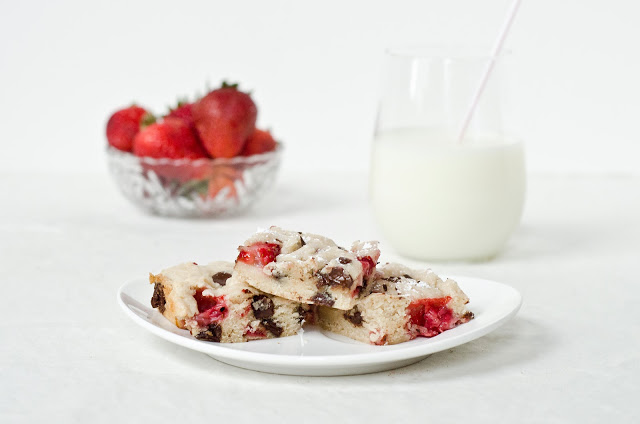 Please check out my guest post on Fork and Beans today for the full recipe!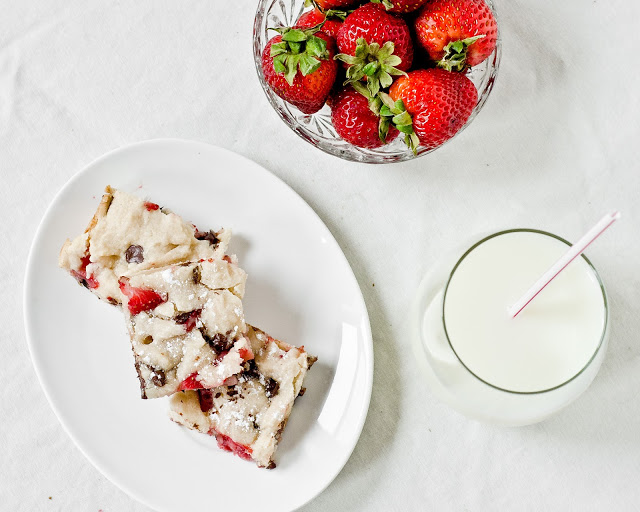 And if you are so inclined, please "like" The Fig Tree blog on Facebook :) Your support means the world to me. You can also find The Fig Tree blog on Twitter @thefigtreeblog and on Pinterest.