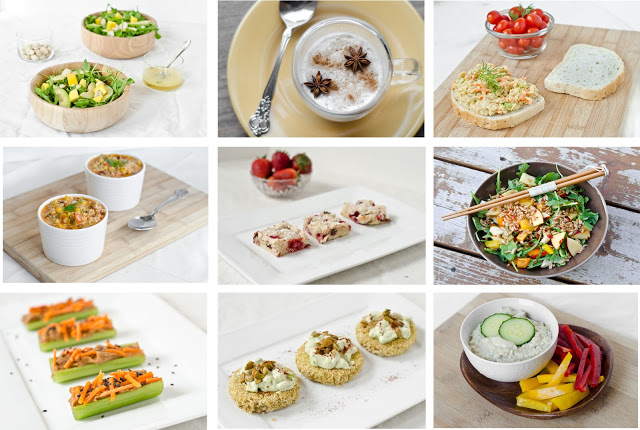 Hello, and happy Vegan Tuesday! I realize it's been a while since I last posted a recipe on The Fig Tree. But there is a good reason! I was on vacation in NYC. :) It was a truly wonderful trip. Jesse and I saw and did so many things! (Note: More details of our trip in an upcoming post) We were one of the last few flights out of LaGuardia on Sunday – so we just missed Hurricane Sandy. Thank goodness! 
My heart goes out to all of those people across Eastern USA and Canada suffering the residual effects of the Hurricane. I cannot tell you how weird it is to have JUST be in NYC – where Central Park, Times Square and Grand Central were crawling with hundreds of people – only to then see how empty those same places were last night during the worst of the storm. So eerie! I cannot even imagine how awful it was to wake up this morning and find all of the debris in the streets and all the water in the subway systems in NYC. 
Since I was away all last week in NYC, I was unable to prepare a new recipe for Vegan Tuesdays this week. However, I thought it might be fun to showcase a few of my favourite vegan recipes that I posted on the blog over the past two years for some inspiration. Sometimes it's fun to revisit old posts – some tried and true favs! Maybe you'll find a new favourite recipe amongst the mix as well! :)
Wishing you all a wonderful week. I'll be back in a few days with a new recipe!