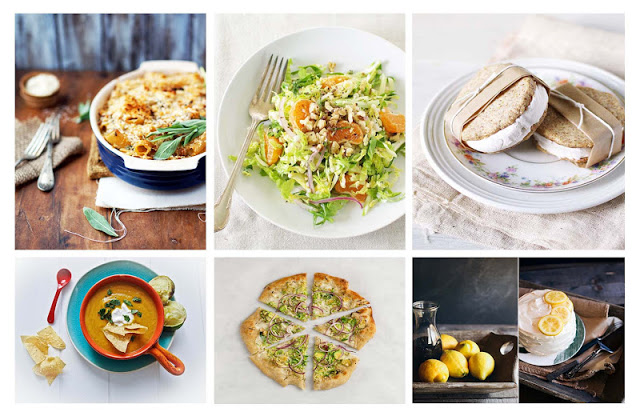 Hello and happy Friday to all :) Hope you all had a wonderful work week. I am so looking forward to the weekend! It was one busy week, so I am looking forward to resting a little and catching up on things around home. Also, I am hoping to get out and enjoy some time outside. According to the weather forecast, it's going to be beautiful & warm this weekend. So excited! We've been lucky with a relatively mild winter. But, I am very ready for spring. I think that is why I was drawn to flavours of lemon & pictures of bright green vegetables this week – seems to scream spring!
I am off to a potluck dinner tonight. I was asked to bring an appetizer, so I decided to make one of my favs – jalapeño popper dip. Yum!!!
Hope you enjoy my favourite links of the week. I was so intrigued by the lemon cake with black tea icing. What a fabulous idea! I am obsessed with tea, so a lemony cake with tea-infused icing sounds oh-so delicious. I am starting to collect quite the list of recipes to make using tea. Have you used tea in any of your cooking and baking?
Also, check out my favourite blog of the week: Good Things Grow. I guarantee you'll love the recipes and drool over the lovely, bright food photography.
Have a fantastic weekend. I'll be back on Sunday with a new cookie recipe! :)