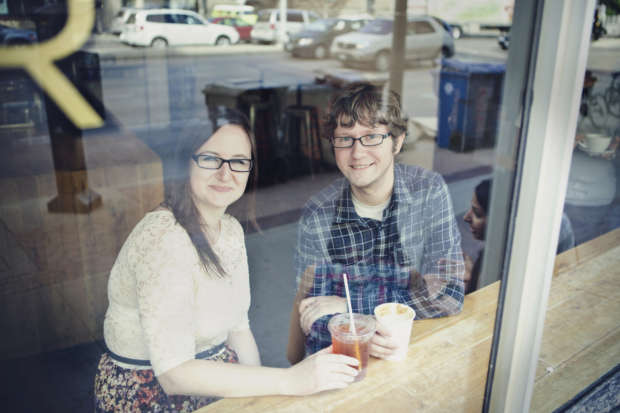 (all photography c/o Meghan at Bluebird Creative)
Things have been a bit slow around here on The Fig Tree. Unintentionally slow! But I have every intention of getting things back up and running again this week. I have tons of recipes I want to share. I just have to snap some photos and type up some recipes and we'll be back in business. Pinky swear!
After an extremely busy summer of photographing weddings, Jesse and I had a wedding of our own! Two weeks ago today, we said "I Do!" in front of our closest family and friends at the West End Cultural Centre here in Winnipeg.  It was a truly wonderful day! Everything turned out just perfect. Even though it was a tad chilly outside, the sun was shining with all its might. The leaves had not yet all fallen, but were still vibrant and bright. We had family come in from across Canada to join us celebrate our special day. One of my cousins even flew in from Cardiff, Wales, and did a Welsh blessing before our reception dinner. It was very memorable and meant so very much to us.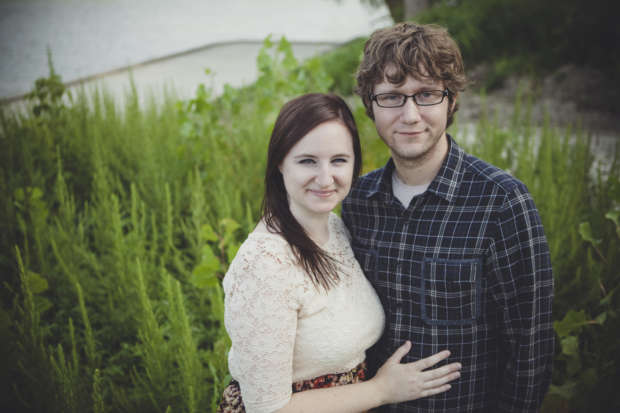 On the Friday before our wedding, we hosted a wedding rehearsal dinner at our condo for our wedding party, my grandparents and our parents. We ordered vegetarian lasagna and cannelloni from Delucas to serve. My mom ordered a fantastic assortment of cheesecakes from Double D's cheesecake for dessert. We enjoyed seeing everyone and getting prepped for the wedding day!
Saturday, we met some family from out-of-town for brunch at Coras followed by a visit at my sister-in-law's place. It meant so much to us to have so many family members fly in for the big day. It was wonderful to see everyone and we wish we could have spent more time all together! After brunch, the bridesmaids, moms and I went to Clarion Spa to get our fingers and toes primed for the big day. It was such a nice relaxing afternoon with some of my very favourite people. In the evening, we went for dinner with some family we've not seen in a while including my cousin from Wales.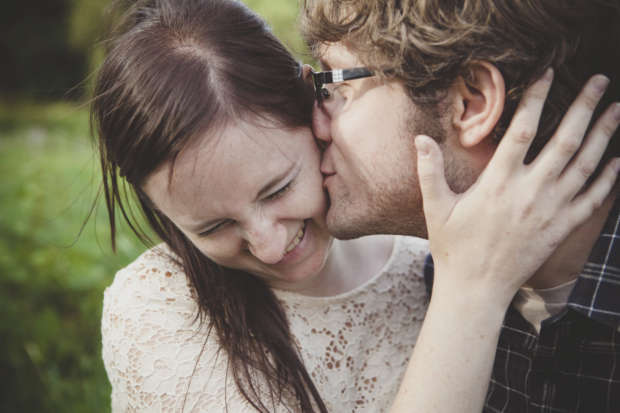 Sunday, October 13, I woke up bright and early (okay…who am I kidding…I did not even sleep a wink!) to go to the salon Pink Star to get my hair done. The bridesmaids and moms met me there and we got all gussied up for the wedding. Robyn, my sister-in-law, brought some mimosas to get the day started! Thanks Robyn! After we got out hair done, we returned to the condo to get our make-up done by the utterly wonderful Melissa. She made us all look spectacular (who knew I'd love fake lashes!?) Thanks Melissa! My mom then had lunch delivered for us from Stellas (my fav restaurant) and then we all got dressed and went outside to do photos before the ceremony. Jesse and I did photos just the two of us to start and it was really nice.
After some shots of the wedding party, our transit bus we rented picked us up and took us to West End Cultural Centre for my dream ceremony. I've wanted to get married at West End Cultural Centre since I was eleven – when I attended my first concert there. The ceremony was only about 20 minutes, but very nice. Our marriage commissioner Brenda from I Promise did a fantastic job performing the wedding ceremony. She made the ceremony very personal and specific to us as a couple. We wrote our own vows and read them from Jesse's iPad. It was quite funny :) We walked down the aisle to "My Favourite Chords" by The Weakerthans (our favourite local band) and exited the venue to Matt Costa's "Sunshine".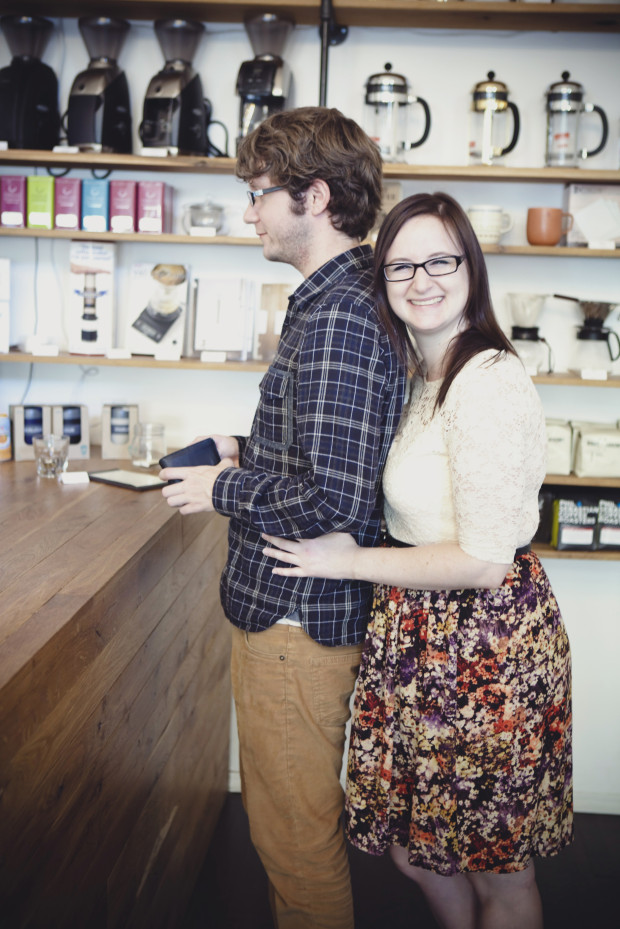 Our reception was held at Fort Gibraltar – a beautiful old log fort in the French community of St.Boniface, Manitoba. The reception started off with cocktail hour where Fort Gibraltar provided an amazing assortment of vegetarian and vegan appetizers such as mini stuffed potatoes with truffle oil, avocado bruschetta, mushroom guyère tarts, tofu pops with pesto, parmesan risotto balls with marinara sauce, summer rolls and vegetarian spring rolls. The dinner menu was excellent – fresh ciabatta bread, roasted root vegetable soup with cinnamon creme fraiche, roasted vegetable strudel with marinara sauce followed by a chocolate truffle tart with berries and whipped cream. Delicious!
Our wedding cake was a sooo delicious – a small earl grey cake with lemon buttercream from Cake-ology. For our guests, we had chocolate cupcakes with Nutella buttercream, vanilla chai cupcakes and carrot cake cupcakes. Yum yum yum!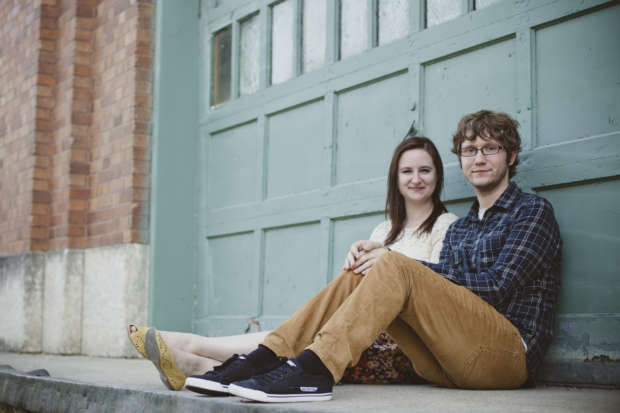 After a delicious dinner, speeches and some cake, Jesse and I danced our first dance to "Skinny Love" by Bon Iver and then I danced with my dad to our favourite Paul McCartney song "Calico Skies". After that, I literally danced for 3 hours straight with our guests. Jesse and I had our best friend Paul do our DJing (and emceeing) and he picked the BEST music for our wedding. We had an amazing time dancing up a storm and celebrating well into the early morning! I believe we ended the night with a small group of people singing along to Radiohead's Karma Police. It was epic.
The day after our wedding, we attended a potluck at Auntie Louise's house followed by dinner at my parents' place. Tuesday morning, Jesse and I flew to NYC for a wonderful week-long honeymoon!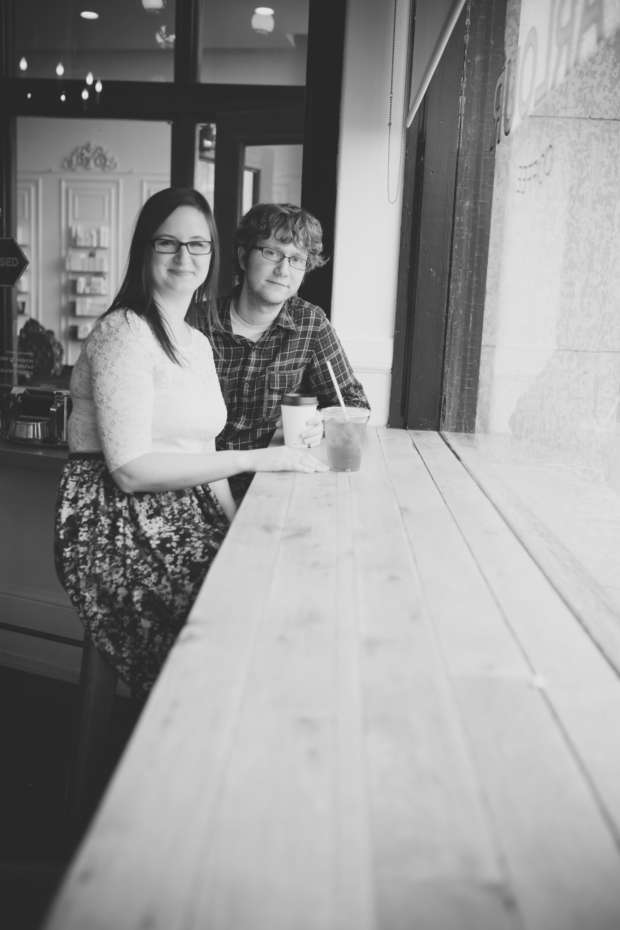 A huge thank you to our parents for all of their help and support leading up to the wedding. Thank you to our sisters, Alyssa and Robyn, and their spouses Jonny and Louis. Thank you to the bridesmaids and the groomsmen for celebrating our big day by our sides. Thank you to my grandparents for all of their love and excitement about the wedding. Thank you to cousin Steve for coming all of the way in from Wales and for the beautiful Welsh wedding blessing. Thank you to our extended families and all of those who travelled far and wide to spend the day with us. Thank you to Matt and Nishan for being such awesome ushers! And to Amelia – thank you for being the cutest little flower girl ever. Paul Little – we knew you'd do an amazing job as DJ and emcee! Thank you a million times over!
Thank you to Meghan at Bluebird Creative for being our wonderful wedding photographer. Thank you to West End Cultural Centre for making my dream come true! And a huge thank you to Fort Gibraltar for helping up plan our perfect vegetarian wedding reception. I highly recommend Fort Gibraltar, as the staff was incredibly helpful and the venue had so much charm and character.
And a special thank you to my new husband Jesse! I love you so very much.
I'll be sure to post some wedding pictures when we get them from our lovely photographer. Thanks for reading about our special day. Regular programming to resume this week!