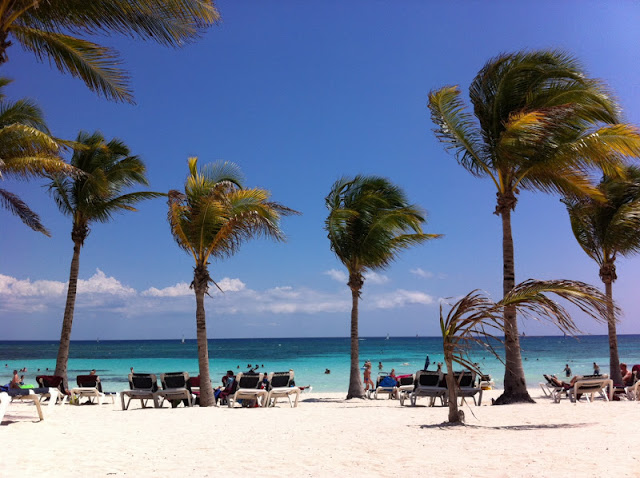 Hola! I just returned from a wonderful week of sunshine & lazy days spent at the beach. I spent the past week in the Mayan Riviera and shot a beautiful wedding mid-week. It was a fantastic experience. I met a lot of great people, spent time with some old friends, checked out Playa del Carmen and the Mayan Ruins in Tulum. I also spent a ton of time swimming in the ocean. The water was so warm and the waves so much fun. I really wish I lived closer to an ocean!
I am also proud to report that I think I succeeded in my goal of eating my weight in guacamole throughout the week. :) *hehe*
Looking so forward to getting back to blogging and offering up some delicious recipe posts this week. I'll be sure to include some photos of my trip as well!
Hope you all had a great weekend :)