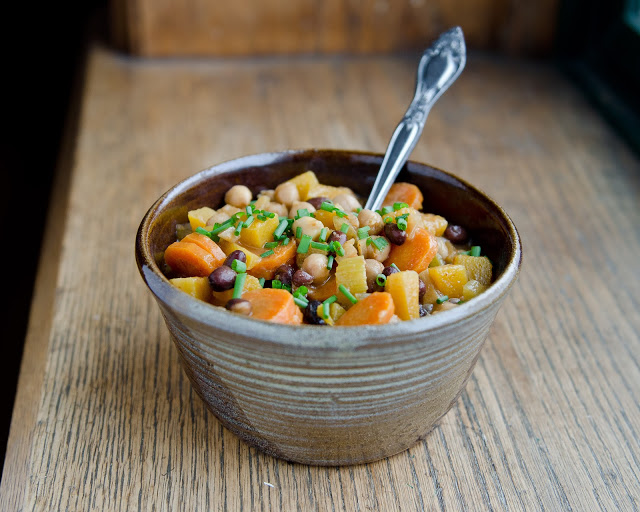 On Sunday, my family and I got together at my parents'  place to watch the 100th Grey Cup game. (Grey Cup is Canada's version of the Superbowl). The Grey Cup took place in Toronto this year. Calgary Stampeders went into Toronto in hopes of winning against the home team (the Toronto Argonauts), but the Argos had others plans. In the end, the Toronto Argos won in front of their hometown crowd. As much as I love celebrating Grey Cup and watching the big championship game, I'm always sad that football season is over.
As we do every year, we had WAY too much food for our Grey Cup festivities on Sunday. But it was all so, so, so delicious! Mom made taco dip (a family staple), spinach dip and mini pitas stuffed with a delicious spread of mayo, cheddar, roasted peppers and toasted almonds. Yum! My sister brought homemade jalapeño poppers. They were awesome! I'll have to share her recipe soon. They were baked and felt much less greasy then the fried ones, but they had just as much flavour (if not more!). I brought along a huge bowl of
green goddess guacamole dip
. Mmmm!
After our appetizer overload during the game, we sat down for some homemade chili. I made a vegan chili for everyone to try – one perfect to share for this week's edition of
Vegan Tuesdays
! I've actually never used my slow-cooker, so I thought I'd finally try it out. I picked a slow-cooker chili, so dinner could slowly cook during the football game.
The chili turned out great! I welcomed a huge dose of veggies after I had polished off so many appetizers. The coconut milk adds a really nice element to the chili. I've never had coconut milk in chili before, but it added something special. The spices were well balanced with the sweetness of the butternut squash and apples. We served the chili over a small scoop of rice and it was perfect. A wonderful, heart-warming meal – just right to celebrate the end of another football season.
Hope you all had a wonderful weekend! Ours was great. We went to see the movie Lincoln on Friday and really enjoyed it. I highly recommend it :) We also went out to a karaoke party on Saturday. It's official – I cannot carry a tune to save my life. *hehe* But I can dance to the Spice Girls like nobody's business!
Enjoy your week! xo
Slow Cooker Butternut Squash Coconut Chili
Ingredients
1 small onion, peeled and finely chopped
2 stalks of celery, chopped
2 carrots, peeled and chopped
2 medium apples, peeled and diced
2 cups of peeled + diced butternut squash
4 cloves of garlic, peeled and finely minced (or 1 tsp of garlic powder)
1 medium can of black beans, drained + rinsed
1 medium can of chickpeas, drained + rinsed
1 can (400ml) of low-fat coconut milk
2 teaspoons of chili powder
1 tablespoon of ground cumin
1 teaspoon of dried oregano
2 cups of vegetable broth
2 tablespoons of tomato paste
salt and pepper to taste
cooked basmati rice (optional)
chopped fresh cilantro, parsley or chives (for garnish)
shredded unsweetened coconut (for garnish)
Method
Place all ingredients except the garnishes/rice in a slow cooker. Cook on high heat for 4 to 6 hours (or on low for 8 hours). During the last hour, taste the chili and season with salt and pepper. Add more chili powder as desired. Add a pinch of cayenne pepper if you like chill on the spicy side. In the last 45 minutes of cooking, open the lid to allow the chili to thicken. If the chili looks a bit dry, add a bit more vegetable broth.
Serve over basmati rice. Garnish with fresh herbs and shredded coconut.
Source: Winnipeg Free Press originally from Crock-Pot Cookbook