In my last post, I introduced you to a good friend of mine – Nita Sharda – Registered Dietitian and blogger at Carrots and Cake. Last week, Nita was kind enough to share her recipe for Indian Spiced Briyani with Tofu with The Fig Tree readers. Today, Nita will be sharing one of a number of posts related to nutrition and the vegan diet. I am so excited to have such a knowledgeable (and incredibly lovely) lady sharing important vegan health & wellness tips on The Fig Tree. When I first became vegan, I felt a little lost. I wasn't sure which foods to consume to help me stay healthy and energetic. Nita is full of amazing advice that will make you feel healthy, happy and whole. Please help me welcome Nita to The Fig Tree blog where she will show you that you can really thrive on a vegan diet. Please check out her wonderful blog, Carrots and Cake – Balanced Nutrition Consulting, for more amazing recipes.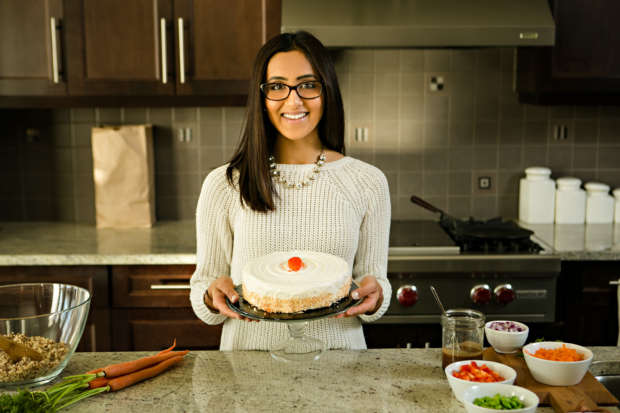 Hi! waves! I'm Nita—a Registered Dietitian, foodie, blogger, and better yet, friend to Courtney Rae (I know, I'm one lucky girl!). Recently our friend Courtney has shifted to a different style of eating that is primarily plant-based and free of animal products. What am I hinting at? Veganism!
Q: What is veganism?
A: It's a type of eating lifestyle that includes a variety of grains, fruits, vegetables, legumes (dried beans, peas and lentils), seeds, and nuts. Notably, veganism excludes meat, fish, poultry, dairy, and eggs; those who follow this lifestyle abstain from products derived from animal sources.
Q: Why might someone decide to "go vegan"?
A: Of course, there is never one generic answer to this frequently posed question, and the answer can actually be very complex. Different people may have different reasons for becoming vegan. It's a big decision and for many, it involves a steep learning curve, more time in the kitchen, as well as increased thoughtfulness into food sourcing and meal preparation.
Many clients choose to limit their intake of animal products for environmental reasons; they want to eat in ways that they feel are compassionate to the earth and deeply connected to Mother Earth. Others have a genuine concern for animal welfare and feel as though animals should not be seen as a commodity to be sold. Others simply feel better when they aren't consuming animal products. Whatever the reason is, as long as it's one that fits with your belief system, it's alllll good!
A healthy vegan diet has many potential health benefits, including lower rates of obesity, heart disease, high blood pressure, high blood cholesterol, type 2 diabetes and certain types of cancer. That sure sounds nice, hey?  It can also be rich in antioxidants, anti-inflammatory compounds, and promote improved gut health.
Just as with any major diet change, if you're making the switch to a vegan lifestyle, there are nutritional implications you should be aware of. When practiced thoughtfully, you can meet your nutrient needs at any stage of life on a vegan diet (yup, even women that are pregnant, breastfeeding, young children and older adults!). Oh, did I forget to mention it's gold seal of approval? It's also supported by Dietitians of Canada and the American Dietetic Association, so you can be confident you're choosing a diet that will sustain you body and mind.
Over next little while, I'll be sharing ways to ensure you're getting enough protein from plant-based sources. Then we can chat a bit about iron, calcium, vitamins D, B12 ,and omega-3 fatty acids. I'm so looking forward to meeting you all! And, let me just express my gratitude to Courtney again for allowing me to schpeel and gush about nutrition! (I can't wait to have you all gushing too!).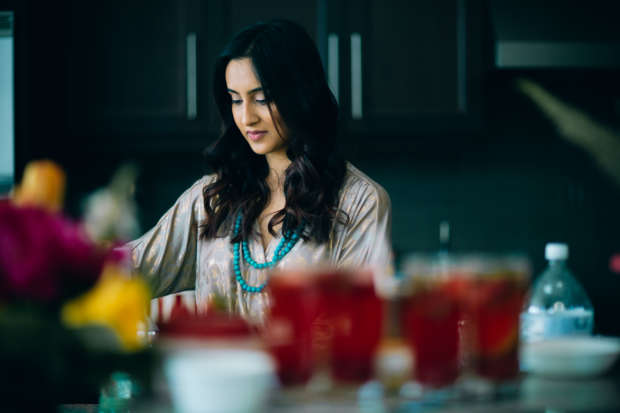 The above guest post is written by Nita Sharda, Registered Dietitian and owner of Carrots and Cake Balanced Nutrition Consulting. For more nutrition tips and healthy recipes, follow her on Twitter or visit her new blog at Carrots and Cake. Though Nita does not practice a vegan diet, she supports all of her clients that do. You can read more about Nita's Food Philosophy here.