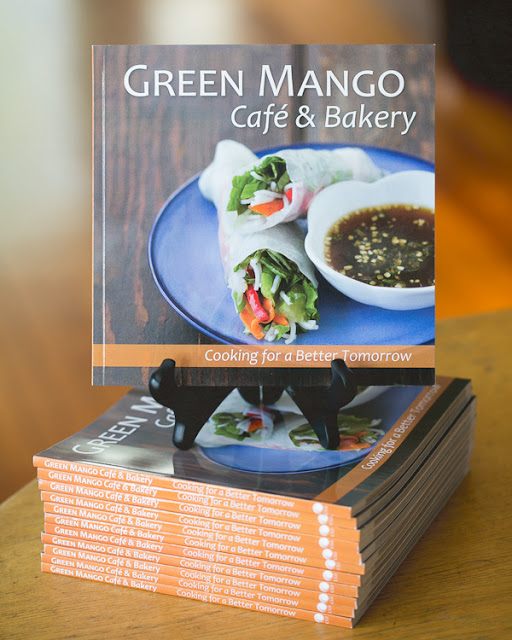 I am so very excited to present my first cookbook giveaway on The Fig Tree today! And what a cookbook to start with! :) This fantastic cookbook, Green Mango Café + Bakery Cookbook, was put together by the incredibly talented duo from A Couple Cooks – Sonja and Alex. 
I have been a huge fan of the A Couple Cooks blog for quite some time. I adore the photography and find the recipes to be very inspiring. I love their use of fresh, natural ingredients to make wholesome, healthy meals. 
What really separates A Couple Cooks from the rest is Sonja and Alex's kind, benevolent spirits and their willingness to make a change in this world. It takes a special kind of person (people) to look at the unfortunate circumstances of others and make the decision to lend a hand + make a change. This cookbook is a true testament to what they are all about. It's a cookbook about making a difference. It's inspiration to show that we can all make a difference.  
Green Mango Café + Bakery Cookbook is a stunning piece of work with more than 40 delectable recipes. The first thing that comes to mind about this book is the photography is truly fantastic. Honestly, if I had three wishes – it would be to end world hunger, that everyone in the world would find peace and… that I had the ability to photograph food like Sonja and Alex. *hehe* So much talent! :) The cookbook also documents Alex and Sonja's trip to Cambodia through beautiful photographs. It contains information about Cambodia itself and how to work with some of the most commonly used ingredients in Cambodia.
I was lucky enough to do some recipe testing for this cookbook. And I can say 
whole-heartedly
 that these recipes are true winners. 
The selection of recipes are globally inspired pulling from Cambodian, Thai, Mexican, Italian, French and American cuisines. 
All of the recipes are healthy and use fresh, readily available natural ingredients. Each recipe has a ton of delicious flavour and seasoning. And, as a bonus, all of the recipes are very easy to follow and quick to prepare. A few examples: Banana Bread French Toast, Cambodian Noodle Soup, Spring Rolls, Eggplant Parmesan Sandwich, Garlic Herb Focaccia Bread and Mango Pie. The Cambodian Noodle Soup was a real hit in our household, as was the Banana Bread French Toast. Mmmm!
But the very best part of this cookbook? 100% of the proceeds from this book go to funding Centre for Global Impacts' projects in Cambodia. In March 2012, Sonja and Alex spent sometime in Cambodia looking to write a cookbook that would benefit at-risk young females in Cambodia. It was to become their way of combining their passions in food + photography with the fight against human trafficking and modern day slavery. The cookbook itself benefits Green Mango Café + Bakery restaurant and culinary training program in Battambang, Cambodia. For more information, please see A Couple Cook's post on The Green Mango Café and Bakery.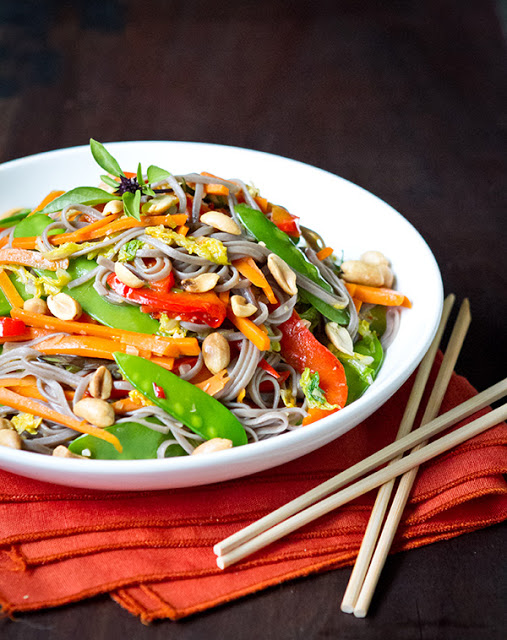 So, how can you enter to win a copy of this incredible cookbook? Just leave me a comment below (ie. just say hello or let me know which cause(s) you feel passionately about or may like to look further into.) For example, I volunteer for the Canadian Women for Women in Afghanistan where we raise awareness about the plight of Afghan women. We also raise funds for various educational initiatives in Afghanistan. There is nothing more powerful than access and freedom to education – nothing more likely to change the world for the better.
For an additional entries, please "like" The Fig Tree on Facebook or follow The Fig Tree on Twitter. Please leave a comment indicating if you've liked or followed The Fig Tree and I'll count your extra entries!
Winner will be announced at 5PM (CST) on Friday, October 19, 2012.
And while you are waiting to see if you've won yourself a copy, make sure to head to Centre For Global Impact website to pick up some copies of the cookbook for your family and friends! 
Finally, please check out A Couple Cook's post about how the book came together. It's a great read!