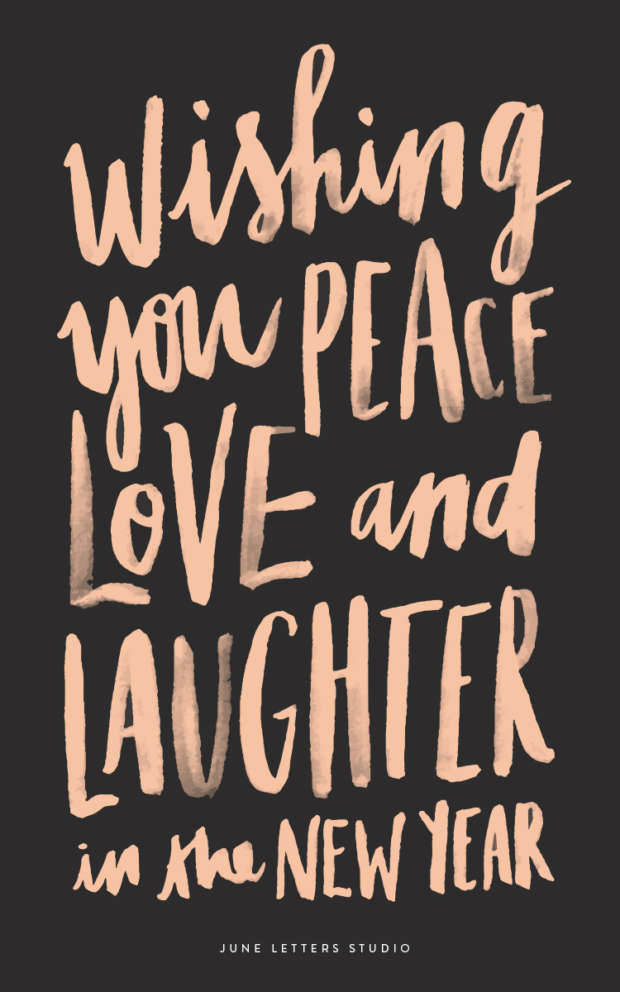 Looking back at what was 2014, I cannot help but smile. Jesse and I started 2014 in Honolulu, Hawaii, with my family and then spent seven weeks backpacking Europe this past summer. It was an amazing experience spending time in Spain, Switzerland, Germany, Denmark, Sweden, The Netherlands and Belgium. We met some wonderful new people (hello Dani and Sven, Jane and John, Konstantin and Natascha!) and re-connected with wonderful friends in Belgium.  I had my heart stolen by Barcelona and felt completely at home in Copenhagen. We travelled to the States with some of our very best friends and made wonderful memories there.
2014 will always be memorable for me, as it's the year I decided to go vegan and really take care of myself. I learned that I feel so much better without dairy and processed sugar in my diet. And I've never felt more inspired! I thought that becoming a vegan would limit me in the kitchen, but cooking without dairy has been a great challenge – one I've really enjoyed. I've never eaten better! And I've never felt better. Bonus!
This past year, I re-connected with some old friends and made some wonderful new friends. And, I spent time with life-long friends who mean the world to me. Two of my best friends had beautiful, healthy baby girls this past summer! I love those lil babies so much! It's been amazing to watch them grow and be apart of their lives. Love you Norah and Ruby!
Jesse started school in September and we had to make some lifestyle adjustments. But it makes me so happy to see him thriving in a program he loves. I went on lots of long walks outside and spent hours-upon-hours reading amazing books. In fact, I reached my goal of reading 50 novels in 2014 just yesterday! I started French classes at University of Saint-Boniface and love them. I attended some wonderful theatrical performances (Robin Hood) and saw some fabulous concerts (The Strumbellas!!!) I cooked and baked tons and blogged about it. I attended the Food Bloggers of Canada conference in Vancouver and met some wonderful & inspiring people. I was part of the Canadian Women for Women in Afghanistan conference in Winnipeg in October where plans were made to promote funding education initiatives for girls in Afghanistan.
 In 2014, I spent quality time with my family and Jesse's family and feel so lucky to have them all in my life. Even though there were a few "downs" in 2014 as well, I cannot help but feel thankful for an incredible year and very hopeful for 2015.
What were your favourite moments of 2014? What did you learn or discover during the year? What things did you overcome? And most importantly…what did you cook!? Do you have any cooking goals for 2015?
Wishing you all a happy and healthy 2015 filled with love, laughter and daring adventures! xoxo
Photo Credit: June Letters Studio