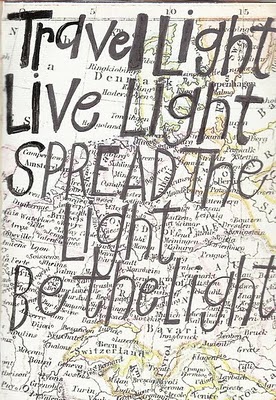 Hello and happy new year! Alas, I realize my new year greeting is incredibly late – but better late than never? It makes my heart sad that I've not posted on The Fig Tree in about a month. And I fully intend to resolve this issue and start posting regularly again. I'm in the midst of developing some new recipes and then plan on photographing them. In the meantime, I thought I would do a "currently" post to let you know what I've been up to lately.
Reflecting On: My family vacation in Hawaii over Christmas and New Year's. It was exactly what I needed and the best way to ring in the new year. The weather was perfectly warm and full of sun shine. Each morning, Jesse and I went for a nice long walk, grabbed a delicious breakfast centered around fresh fruit and then spent the afternoon at the beach reading and lounging. One morning Jesse had greek yogurt & fresh granola in half a papaya for breakfast. Yum! I had a bagel with macadamia nut pesto, fresh tomatoes and fresh avocado slices. Amazing! During our trip to Oahu, we also enjoyed some shopping, paddle boarding, snorkeling and some museums. My favourite part of the trip was being able to see my parents, sister and brother-in-law every day. It was so nice to spend time with them!
Reading: Oh boy, I've been reading non-stop as of late! The past few weeks I have read some really great books. I checked out Eleanor & Park, A House in the Sky, Looking for Alaska, The Husband's Secret, The Rosie Project, Winter Garden, A Tale for the Time Being, and Attachments. I highly recommend A House in the Sky by Amanda Lindhout. It's a fascinating story of a Canadian woman who was held hostage in Somalia for 15 months. It's a quick read, but not an easy read. I've never been so moved by a story before and so amazed by one person's courage and strength. For a lighter read, I highly recommend Eleanor & Park or The Rosie Project. I also loved Burial Rites. If you are on Good Reads – add me! What have you been reading lately? Any recommendations?
Inspired By: Joyous Health – a fantastic guide by Canadian nutritionist Joy McCarthy that teaches you how to eat and live well without dieting. I cannot say enough about this book. It's so well written and informative. And cute and funny! I love her focus on eating whole, natural foods. Her book contains an excellent 10-day detox plan (for meat-eaters, vegetarians and vegans), as well as 150 recipes. In addition to the nutritional information, she stresses the importance of joyful living (de-stressing, yoga, self-acceptance, cultivating healthy relationships etc).
Loving: Our new blender – a Breville Hemisphere! As much as I wanted a Vitamix, we just could not afford one right now. The Breville Hemisphere does a great job when it comes to smoothies. It even pulverizes frozen fruit quite well. I'm also loving the 100 Day Challenge! Jesse and I are both trying to learn a new language for the 100 Day Challenge. He is doing German and I'm doing Spanish. We are using an app called Duolingo – highly recommended!
Watching: Girls – I'm so glad it's back on! Also, Sherlock is amazing! Why are the seasons so darn short though!? Now that we are done watching Breaking Bad, I'm in dire need of a new show! Any suggestions?
Listening To: Lord Huron, The Strumbellas, Basia Bulat, Volcano Choir
Craving: Mangoes – I was spoiled rotten with fresh fruit while in Hawaii and now I'm craving fresh pineapple, coconut, mango, bananas, papayas, passion fruit…..etc….
Wishing: For Spring! It's been such a cold winter and I'm seriously starting to feel the cabin fever. I really miss being able to go for long walks outside. And I miss being able to sit outside and read. I just miss being outside in general. Sadly, spring does not come until at least April here. Soooo…either I move to Hawaii or I learn some patience.
Planning: I'm currently planning on some new posts for the blog. I have lots of ideas for posts, but have lacked the motivation to photograph food lately. Any other food bloggers feel that way? Perhaps it's the fact that it's so dark by 5PM every day. Or perhaps it's because I've been making a lot of comfort food (most of which does not photograph well). Regardless, I'm planning on posting a lot more in the near future. Hopefully I still have readers! It's been a while since I posted regularly. Thank you to all of my readers that have stuck around :)
Looking Forward To: Jesse and I have decided that our next trip will be Iceland! We are hoping to go sometime this summer. I have been dreaming of going to Iceland for quite some time, so I am thrilled that we'll be making my dream come true in the near future. If we can both get the time from work, we may also go to Switzerland and Germany.
And that's a little snap shot of my life right now. Thanks for reading! xo If you do a "currently" post, please send me the link in the comments section of The Fig Tree. I'd love to read about what you are in to right now. :)
Photo Source: Color Me Corder