Happy Friday! Hope you all had a fantastic week. My week was pretty relaxed for the most part, as I was just getting over a bout of the flu. Wednesday, I went to my monthly book club meeting. We had a really nice time discussing the book A Dog's Purpose, catching up with one another and eating WAY too many sweets! We also chose our next book – The Glass Castle by Jeanette Walls. My friend behind Sunday Morning Banana Pancakes recommended it to me and I trust her opinion! Have you read it? If so, any thoughts?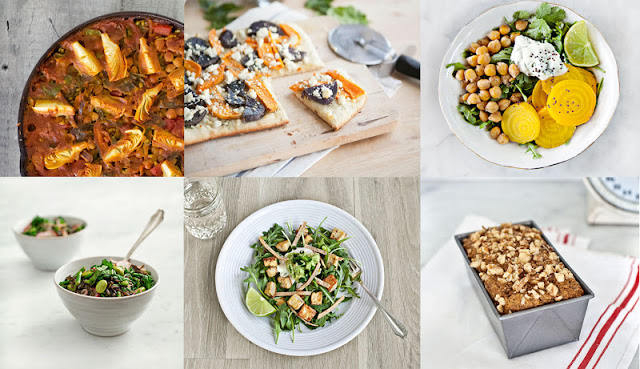 For Link Love Friday this week, I'd like to introduce you to one of my very favourite food blogs – Love & Lemons. This blog has some of the most stunning food photography I've seen. And some of the tastiest, healthy recipes I've found. I love the simplicity of the blog design. It's truly beautiful. I must admit, I am mighty jealous of Jeanine's skill level when it comes to food styling and capturing the perfect shot. She captures such beauty in each dish.
Do you have a favourite food blog?
Have a fantastic weekend! I'll be back on Sunday with a recipe for rich chocolate cake with peanut butter frosting. I'll also provide tips on avoiding dropping half the cake in the parking lot….as I may have done yesterday. *hah*